Our Story
We are the cat with nine lives and counting; the phoenix, diabolically grinning as she molts new feathers. Established as a performing arts theatre in 1926, we have since been called a house of G-d and a dungeon of debauchery. Yet through it all, we are a place with one mission: to elevate creative voices. If spaces have souls — which they do — ours would radiate the scorpionic energies of passion, expression, and transformation.
Hollywood's first woman staff writer, Anita Loos, pens the theatre's opening play, the stage adaptation of her comedy Gentlemen Prefer Blondes. (Two decades later, the movie adaptation launches Marilyn Monroe into global superstardom.)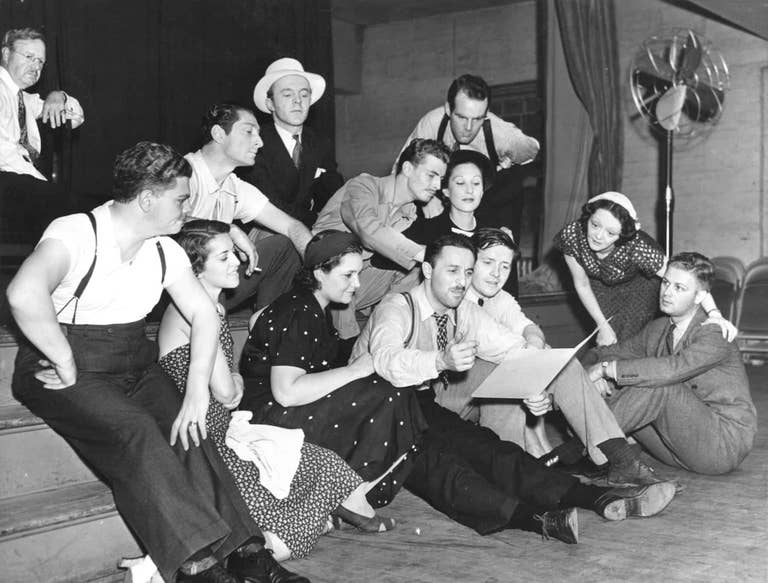 The first federal film boycott of the pro-labor flick, The Cradle Will Rock, directed by Orson Welles. The controversial film was funded by FDR's Federal Theatre Project, then he sent the national guard to stop its premier.
The first church devoted to LGBTQ+ communities takes over The Belasco for Sunday services and programs. The Metro Community Church is now the largest LGBTQ-affirming Christian organization in the world.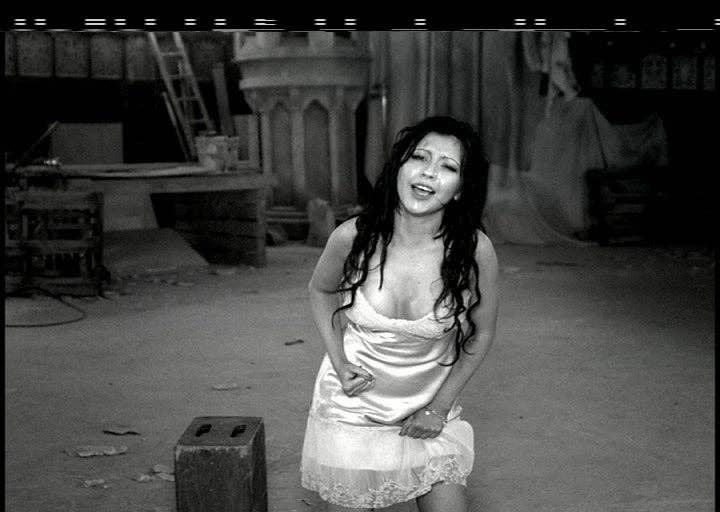 1999: The first of many movie productions filmed in The Belasco, starting with End of Days (Paramount, 1999) and including Being John Malkovich (USA Films, 1999), Swordfish (Warner Bros, 2001), Crossroads (Paramount, 2002), The Voice Within (Christina Aguilera, 2002,) Fastlane (Fox, 2002), Memoirs of a Geisha (Sony Pictures, 2005), The Prestige (Touchstone/Warner Bros, 2006), Verses & Flow (TV One, 2011–2013), This is 40 (Universal, 2012), Jersey Boys (Warner Bros, 2014).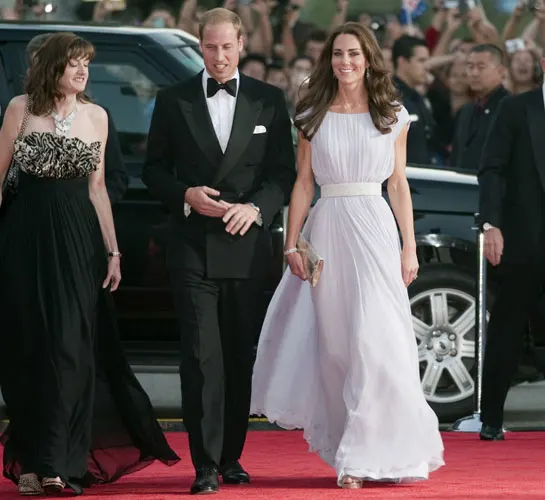 The first major renovation transforms The Belasco into a nightclub, event space, and concert experience with $12 million invested in sound, lighting, and space design. As a special event space, The Belasco hosts the LA Auto Show and a BAFTA black-tie dinner with their Royal Highnesses, Prince William and Princess Kate.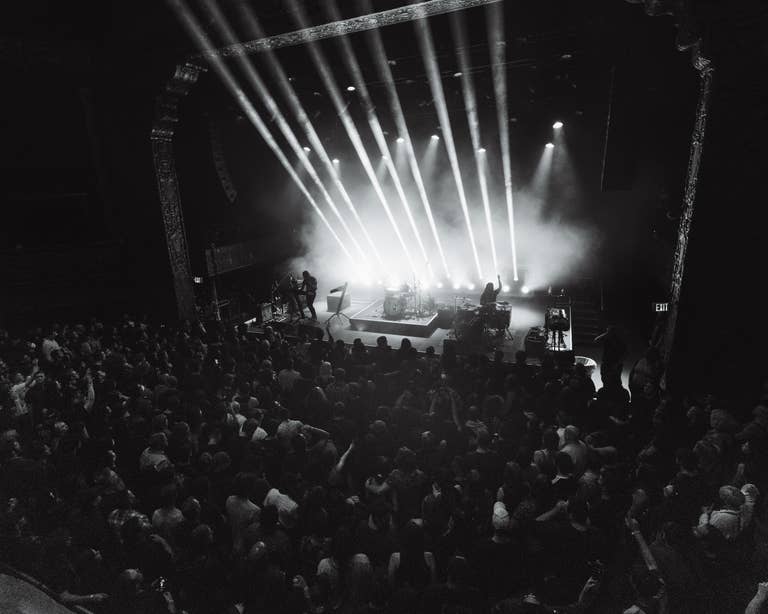 The historic theatre turned music venue joins Live Nation, the first global live entertainment company, where it continues its creative legacy with iconic performance from artists including Ed Sheeran, Billy Strings, Jack White, Paramore, Jessie Ware, and Porno for Pyros.
One century, one stage, one soul
The Belasco brought Broadway to the West, then metamorphosed into a movie palace. After the first world war we debuted government-sponsored films, during the second we showcased adult cinema. Then we became a church — for Pentecostal ministries in the 50s, and LGBTQ+ communities in the 70s. In the 90s, we opened our doors to Hollywood film crews, beginning with End of Days.
Today, the music venue is home to global touring artists, local sound scenes, and special DTLA events. If walls could talk, ours would proudly bellow the imaginings of today's top artists alongside history's playwrights, screenwriters, spiritualists, and revolutionaries. They would whisper the aspirations of stage actors turned screen stars, vibrate the beats of late-night dance parties, and hum the lyrics that soundscape our lives. For we are the shrine of the story weavers. Our holy sacrament is sound.